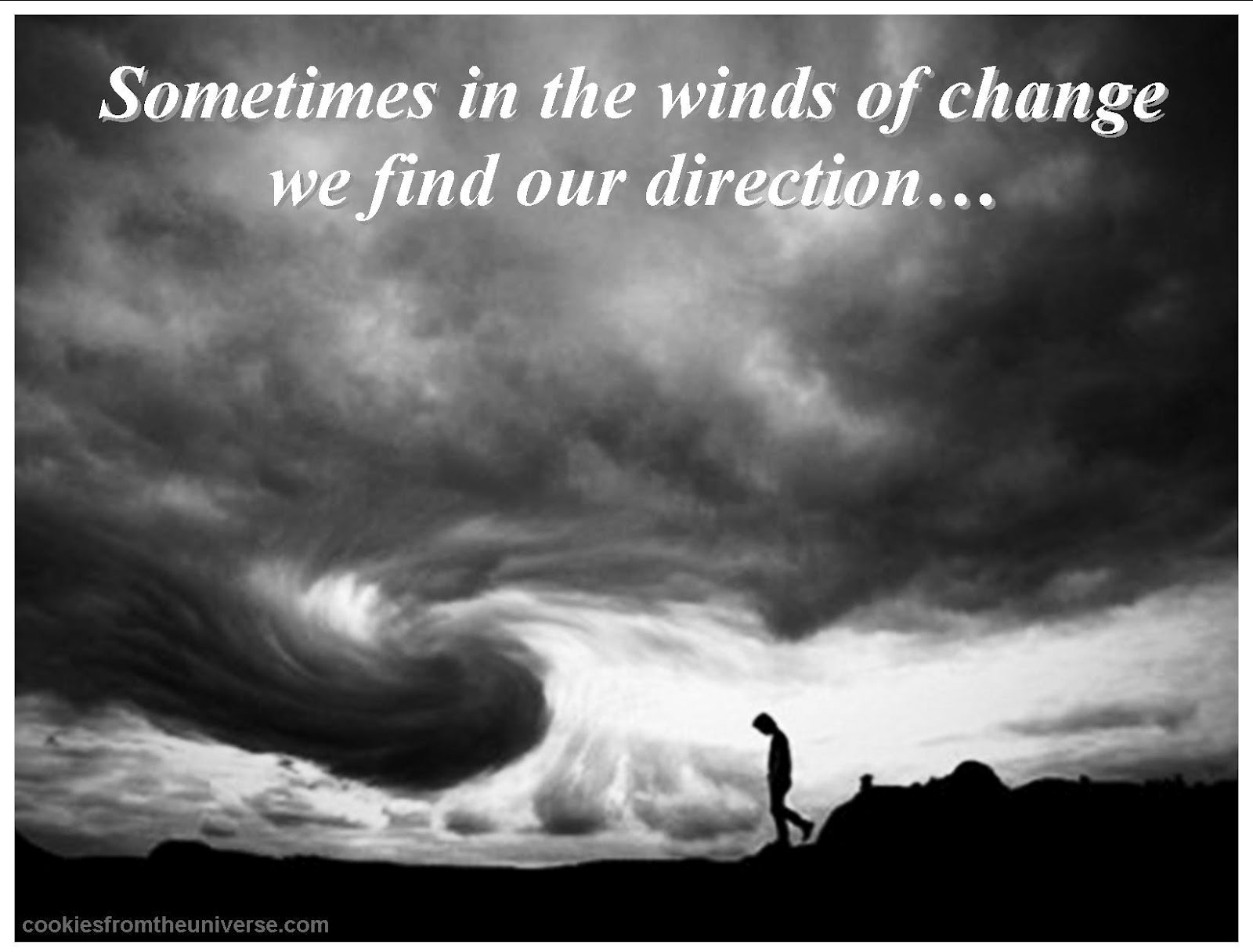 So many things are changing in my life right now, and many more up in the air.
In my personal life, my EX sister and brother in law have been living next door to me for the last few years.  I was super nervous about this at first, but it's proven to be such a blessing.  I've had the chance to spend time with my nieces and nephews that I wouldn't have otherwise had.  Even though, they are blood relatives of my EX, they are the only nieces and nephews I got to spend time with as babies.  Then they moved away and now I've gotten to know them as teens and older.  I've got to chat with them, share meals, share hand me downs, and even drive them to school now and then.  And my kids got to know their cousins after again.  Now, we'll probably never see them.
Mr. Married is moving.   I've mentioned this before, but brace yourself because the hits just keep on coming.  He's been so many things to me.  I said good bye to him this week with many tears and a few kisses.  He's been the one to let the light in so many times in my life… Now he'll be living over 300 miles away.   He swears he'll drop in and see me, but best laid plans, you know?
Also, my children are growing so fast.  They're 16 and almost 14 now.  My focus has shifted.  I have become acutely aware of just how little time I have left with them until they launch in to the world, off to college and so on.  My son being so independent, I see less and less of him even now at 14.  He's an exceptional athlete and plays baseball competitively and on travel teams nearly year round.  He's a driven young man, and I'm sure once he gets some wheels under him, I may never see him.  I'm sure he'll somehow find time to work a job as well.
So, I'm working to try to plan memorable trips around all the other things.  Not huge trips, just weekend jaunts during the summer.  I try to keep my life simple, like my budget.
I've also started making plans to work up the house for sale in a few years.  I'll have my daughter her another three with high school and prerequisites at the local junior college before she heads off to a larger college out of town.
I plan to use the equity in the house to help them get through.  No one does it alone, and I'm fully aware that college has gotten more expensive, while there seems to be less available money given away for education.  I'd like to help my kids avoid astronomical school loans following them for years to come.
I'll do what I can to help.  I don't have a lot of money and never started any college funds for them or anything.
At work, holy smokes, I can not even begin to explain what fresh hell could befall us.  Our Captain is leaving.  He runs the entire office and call center.  He is wonderful and all heart.  We love this guy.  He put one of our girls up in a hotel for a couple nights on his own dime because her heater broke and she had to wait for a part before it could get fixed.  She had her little space heaters, but nope.  He insisted and even booked it FIRST so she couldn't refuse his kindness.
In exchange Captain Kindness we may get Lt. Because I Said So.  Apparently this guy is notorious for making command decisions with no apparent logic, reason or consideration to the employees.  Greaaaat.
And if Lieutenant Asshole does come here we might lose the greatest supervisor in the history of forever.  The woman is absolutely without question, the best leader I have encounter since leaving the Marines.  She's a great buffer between the dispatchers and upper management.  She's fiercely loyal and protective, and she doesn't take any shit… from anyone.
Luckily, there are three Lieutenants that have thrown their hats in the ring.  So hopefully we get someone good… but we really don't know what we'll get.
We have a bitch of an ex-friend with her transfer papers in trying to get here and "straighten us all out" and change our schedule to a rotating schedule.  No thank you.  The bitch ex-friend is also on the promotion list, so if the greatest supervisor in the history of forever leaves, we could get her.  But again, she's not the only one on the list.
One of our friendliest and most wonderful co-workers is also on the list to promote to Supervisor, so if there is an opening, she could potentially get it, or if there isn't, she may move away.  We will lose her sunshine and rainbows and gain the bitch ex-friend.
We are also losing one of the Sergeants here at the office.  The one everyone loves, of course, so much so that in an attempt to insult him Sgt. Jackass said "what are you, the fucking candy man?"  And from that day forward, that's what everyone has affectionately called him.   We're definitely losing that sunshine.   I'm so disappointed.  He's my closest friend and ally at work.  Also, I'm pretty madly in love with him.
I'm seriously feeling like I'm on shaky ground here.  I mean, everything could come up beautiful and wonderful and better than it ever was before.  But everything could also go utterly & terribly wrong.
What is there to do, but do my best to remain positive and pray…